One of the best ways to market your business is by wrapping your company vehicles. Having a professional wrap on your vehicle increases your business's credibility with customers while spreading brand awareness. If your are looking to advertise in order to take your business to new heights, you've come to the right place!
Brief History
Here at Platinum Wraps, we have been perfected our craft with more than a decade of experience. Over the last decade we have worked with a large client base. Join our many happy customers which include such recognizable brands as Knott's Berry Farm, Sony Pictures, ABC Family, Waba Grill, Yogurtland, the United States Air Force, and many more.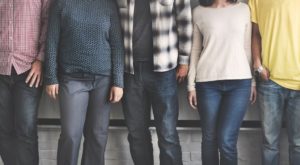 Our Mission
Every vehicle that leaves our shop runs through a thorough inspection process. Platinum Wraps is by no means a jack-of-all trades (expert of none) operation. Our specialty has been vehicle wraps since we started over a decade ago. We pay close attention to detail as we bring your vision to life. It is our passion for every project that we encounter which empowers us to produce the quality results that continues to warm the hearts of our customers today. Our sales, design, production, and installation teams work seamlessly and exert themselves to provide the high standard of excellency that our customers expect from us.
Join Us
Stop wasting your hard earned marketing budget on meaningless newspaper ads and expensive billboards. With our help, develop a marketing campaign that is both effective and beautiful. With our wraps reach a wider audience and spread brand awareness. Your business needs exposure in order to grow. So, what are you waiting for? Contact us today for a free quote.